Archive for the 'Health' Category
Click Here for PDF with a lot of helpful information
Http://Facebook.com/christianassadMD
Instagram: @MedHacker
Twitter: @ChristianAssad
DISCLAIMER: The post is being shared with many people and seems some are modifying their lifestyle to go along these lines. I SPEND AT LEAST a total  of 1 hour with my patients when introducing them to this. I WANT TO EMPHASIZE this lifestyle should ideally be done under medical supervision or at least after being ADEQUATELY educated on the matter. THE POST ON ITS OWN IS NOT MEDICAL ADVICE. Now, lets continue.
August 16 2019:  I would like to CLARIFY that there are some OVERLY simplified concepts in order for people to get the message in an easier way.  I have found this helps get the message through in many cases. Over simplification can make certain concepts I mention appear erroneous from the scientific stand point and I understand this, just stating this if someone is ready to criticize.
NOW LETS CONTINUE
We've had some friends ask us about the iFast-LoCa (I Fast-Low Carb) diet/lifestyle in more detail. Hence, we will try to summarize and simplify it as best we can in this post, and hopefully get you interested enough as to juggle with the idea of trying it:
Imagine you live in the 1900's and you have no access to any convenience stores or that you are a cast away on an island and have limited access to resources.  What would your eating habits be like?  Let's think of Chuck Noland (Tom Hanks) in the movie Cast Away; his before-gif (below) shows the average unattended male body… until his eating habits literally crash and he has: NO access to those easy-accessible, impulse-eat poisons called Refined Sugars aka CARBAGE, NO stocks of neatly boxed and bagged Refined Grains, NO supply whatsoever of Refined Carbohydrates (NO I AM NOT AGAINST CARBS, JUST CRAPPY ONES) So, he forcibly goes the "keto"-route, probably with periods of intermittent and even prolonged fasting, and undoubtedly achieving a state of ketosis.
You might be thinking, "Well…that doesn't sound too enticing." And in Noland's situation, you would be correct. However, the idea behind the article is to reach fat adaptation/ketosis without having to put yourself in these extreme situations, rather reach it out of sheer personal choice.
Your organism is a hybrid and can run on two types of 'fuels': Glucose and Fat. In most circumstances your body's naturally-occurring cells can use both Glucose and Fat as 'fuel'… On the other hand, research is now showing that certain cancer cells can only feed on Glucose (Starving Cancer TED talk by Dominic D'Agostino). Yes, your read correctly, simply by lowering your Glucose intake you could immediately reduce your risk of feeding potential cancer cells (does not apply to all and research is ongoing) that are trying to stage a coup of  YOUR body.
THE FIRST STEP FOR AN "ADDICT" IS…
Before we get into the easy 1,2,3 that is iFast-LoCa, we just want you to take a moment and truly understand why we see Refined Carbohydrates as "DRUGS" and why the world is full of junkies.
This is due to the fact that, if permitted, these Refined Carbohydrates can be given the power to play a central role in the aspect of your brain that stimulates rewards and cravings (activity within the mesolimbic dopaminergic system and nucleus accumbens which can be visualized below); to a certain extent, stimulating the same exact brain area in a similar way that cocaine or other highly-addictive drugs do (YES, I KNOW, THIS IS A CONTROVERSIAL POINT). So, if you are constantly getting this sugar-high, this false feeling of well-being, you start craving it and rewarding yourself with it… hence, you give way to a vicious cycle that slowly, but surely has affected millions and has become (in part ) the cause of the obesity epidemic which we are living today. (The major player would be hormonal interplay which is, to a certain extent, intertwined with what you eat and when you eat. Explaining this would require a post of its own and I go through this in detail in the established clinic visit). A keypoint would be individuals releasing more insulin, then developing resistance which subsequently leads their pancreas to secretes more insulin. More insulin leads to hyper-insulinemia, hypertension, and eventually Diabetes. This goes with a theory of the Carbohydrate-Insulin model of obesity (accepted by some frowned upon by others, not the point of this post).
If you think we are exaggerating in comparing Refined Carbohydrates to Drugs,  let's take a look at the brain scan below. What you are seeing are the brain areas that light up after a high intake of Refined Carbohydrates. Any wild guesses? We are almost sure you guessed right; these are the same areas that light up when consuming illicit drugs.
Furthermore, it is of no surprise that individuals tell you that they get the "shakes" and start sweating if they don't get their fix of preferred CarbohyDrugs, this is due to the fact that they are basically going into withdrawal.
Now, if Refined Carbohydrates are like drugs, and products containing them have caused an obesity epidemic… well, "Who's the dealer?"
Well, in 1980 a report called the Dietary Guidelines for Americans was released (to a certain extent, going against our biochemistry) and it gave the following recommendations:
-Raise consumption of carbohydrates until they constituted 60% percent of calories
-Decrease fat consumption to 30% percent, of which no more than one-third should come from saturated fat.
But then again, Lehninger's Principles of Biochemistry  says; "On average, 40% or MORE of the daily energy requirement of humans in highly industrialized countries IS SUPPLIED by dietary triacylglycerols/fatty acids aka fat (although most nutritional guidelines  recommend no more than 30% of daily caloric intake from fats).
In other words, the THE CURRENT Dietary Guidelines for Americans appear to go against human physiology… Now, how does this fit in the obesity picture? (No, we can not blame the guidelines alone for the obesity pandemic, for the critics, I am simplifying this)
Yes, we know, this is mind-blowing, evenmore so when you realize we grew in a "FAT-FREE" consumer era, which methodically got us hooked on the wrong type of 'fuel', and turned us into mind-numbed sugar addicts in constant need of pharmaceutical corporations to treat for the addictive poisons their business partners 'fed' us for decades.
Want a good example? Check The Jimmy Kimmel YouTube challenge – I Told My Kids I Ate All Their Halloween Candy. Observe their reaction. It would even seem that they have an addiction. How many kids have that reaction when you take away their Broccoli?
LET'S BREAK THIS VICIOUS CYCLE
KISS methodology ("Keep it simple, stupid", principle noted by the U.S. Navy in 1960).
1. Cut-Off Refined Sugars +/-Grains
To start this off we want to explain that refined sugars and refined grains ARE considered Refined Carbohydrates, and their common denominator is that they don't occur naturally. This doesn't mean they don't exist, it just means nature does not produce or process them as such.
This leads us to the term refined which means processed or developed. And once again we ask, "What does that mean exactly?" Well, it means that the sugars/starches and grains found in nature are transformed, essentially pulverized into smaller particles, its components separated and even becoming their very own byproducts.  The importance of this is that, particle size matters. The smaller the particles, the easier they are to digest. The easier they are to digest, the faster your blood sugar will rise after you eat them, using the processed Glucose within them as 'fuel'.
The typical American consumes between 120 to 150 pounds of Sugars/Starches  each year. How can anyone conscientiously do that to themselves? Well, within the question lies the answer. They don't. At least, NOT conscientiously, I mean. Sugar is a stealthy scoundrel, it creeps up on you like a ninja through: Sucrose, glucose, fructose, maltose, dextrose, lactose, corn syrup, molasses, honey, evaporated cane juice, fruit juice concentrates, cane crystals, corn sweetener, etc.
In the case of Grains they are found with an outer-bran coating; the coating is broken and then the grains are separated, granulated, and even pulverized.
As an example flour is made from cereal grains, wheat, corn, rye, barley, rice, etc. it is not found naturally in nature. It is pulverized or refined into such a fine powder that your body's digestive system and metabolism do not strain at all processing it, and hence, spikes of Glucose 'fuel' are released instantly into you organism.
Soda, Candy, Donuts, Cookies, Chips, Granola Bars, Cereal, Bread, Tortillas, Ketchup, etc. These are all Trojan horses, treading as vehicles for Refined armies, that are slowly released on the unguarded-walls of your body.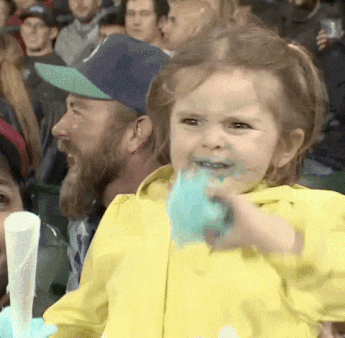 Once a good friend of ours summarized diets in a single phrase, "If it tastes good spit it out!" We won't go as far as to say that, but what we do state is that if man made it, think twice before putting it in your pie hole. In scientific terms: If in 3.5 Billion years Mother Nature didn't generate it, then you can rest assured you don't need it… Get the drift?
2. Moderate UNrefined Carbohydrates
Carbohydrates that are found in nature are named UNrefined Carbohydrates. These carbohydrates are found in fruits, vegetables, nuts, legumes, dairy, etc. The important aspect of understanding UNrefined Carbs is to be able to visualize how many grams of carbohydrates each food has and monitoring our intake. (Depending on the goal, some can eat more some can not)
In our case, before we researched this we would eat grapes like pop-corn, nuts by the handfuls, and maybe even start our day with a two-banana double trouble shake! Not there isn't anything wrong with these foods, what was wrong was our naive indulgence, our UNrefined Carb overload. The idea is not to avoid or cut these foods off completely, it merely is to acquire the knowledge and ability to quantify them and consume them strategically with moderation. We call this Carb-Awareness.
The links/tables below show amounts of carbohydrate per serving size. 
One of my patients found this excellent source with images at the DietDoctor blog. Here is the link or just click the image below https://www.dietdoctor.com/low-carb/foods
https://www.dietdoctor.com/low-carb/foods
"But, how much is enough?" you may ask. Below we divided different IFast-LoCa into three different phases, depending on the quantity of Carbohydrate intake.
STRATEGY: HOW MANY CARBS SHOULD BE CONSUMED DAILY?
In this section we detail the phases or levels of carbohydrate consumption so you can see what to look forward too.
The first positive point is that you DON'T have to worry about calorie counting, just practice Carb-Awareness.
================================================================(Prepare yourself for success)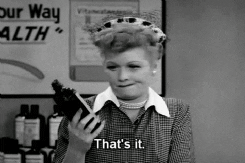 We know it may be a hard good-bye, after all you have spent so much time together that it may almost seem impossible to let go. Some may even say, "Life isn't worth living it if I am going to be limiting every single bite I eat, I'd rather enjoy life." Yes, the fear of change and letting go always brings with it anxiety and in turn the excuses pour down. Just Man or Woman-Up and give yourself chance to make a worth-while LIFE CHANGE. What's the worst that could happen?
So, use this  week to clean your pantry and to educate yourself regarding the foods you will be eating. There are a lot of great foods and potential recipes, in no way should you be fighting off hunger or holding your taste buds prisoners. Now, people ask us for a diet, there is none: if you are hungry eat, if you want a snack there are plenty, just remember to ask if nature made it naturally and be aware of what you eat.
An important aspect to be successful is to finally familiarize yourself with nutrition labels. There have been great regulations passed as far as ingredient transparency goes: make us of them!!  For example, a few months back we were eating smoked salmon under the  assumption it was pure protein and healthy fat, right? Well, to our surprise, somehow "the dealers" we talked about before managed to add 5 grams of sugars per serving;  a total of 3 servings added up to 15 grams of stealthy poison! Moral of the story, read the nutrition labels, understand them and visualize how you are filling up your organism's 'fuel tank'.
If you have a sweet tooth DO NOT WORRY. Go to the right and look at the AMAZON list. Here you will find some options people have shared with us.
================================================================
Phase I > (2+ weeks)  (50-100gr)
Depending on your current intake results may vary, but we have had patients tell us they felt jittery, got the cold sweats, felt anxious, or all three when avoiding their fix of preferred CarbohyDrugs. This, in itself, should give you enough proof as to at least give iFast-LoCa a try.
As we mentioned in the post the most efficient way to decrease your carbohydrate intake is by simplifying where you are going to be getting them from. In this phase you need to start educating and familiarizing yourself with what you can and cannot eat.  Slowly you will get the hang of it, start visualizing new taste-profile combinations and understanding that food and taste-wise, you are not limited at all!
**Another good one list  is -> keto-diet-grocery-shopping-list-pdf
For those that like to get their drink-on or just like some alcohol every now and then. Tequila, Whiskey, Scotch, Vodka, Rum, Brandy, Gin.
Learn to pair them with mineral o gasified water, if possible, and obviously cut down on the sugary mixers, and if it has an umbrella in the glass, DON'T GO NEAR IT.
================================================================
Phase II > (2 weeks) Getting Warmed Up (50gr of Carbohydrates )
For many 50-100gr of carbs already starts achieving changes for some it does not. Individualization is key, and if you feel like it you can give this a shot.
At this point we are 100% sure you have seen the changes and started feeling your physical, mental and emotional transformation. Once you take note of these changes in your body: the feeling of being limber and energized, focused and driven, rested and at ease, just run with it and use it as motivation. You are on the right track and things will only get better…but you shouldn't be taking our word for it, it should be obvious to you when you look at the mirror or walk a flight of stairs.
Important: The IFast-Loca SHOULD be handled by each person at their own pace, so you can either stay at Phase I or you can choose to push forth. Whatever it may be just be true to how you feel, and when you are ready put the pedal to the metal, and go for it, visualizing your body using fat as its primary source of energy and then…
================================================================
Phase III   (<50gr)
Click on IMAGE to enlarge it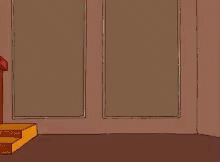 Heads-up: When people are entering ketosis many describe a feeling that is similar to that of a hangover, or also known as a carb-withdrawal syndrome. As we deplete our glycogen and start using fat as energy, our body will start eliminating more fluid as well as sodium and you will start going to the bathroom. This is due to the fact that glycogen necessitates around 3 to 4 grams of water reserve.  This electrolyte imbalances can cause headaches, nausea, feeling fatigued or dehydrated. Many tackle this with pickle juice, Pedialyte, or sparkling soda water with lemon and salt. It lasts approximately 2-3 days, power through.
*In this phase we would also recommend magnesium 500 mg daily tablet, and a multivitamin.
================================================================
Intermittent Fasting as a Catalyzer
Intermittent Fasting can be used in different ways. There are people that can fast without a problem since the start, others can not. We got different results. One of us would get headaches and feel lousy and only after ketosis was achieved could fasting be incorporated. Reason? Once fat reserves are being used as energy, fasting for prolonged 18-24 hours became a piece of cake. On the other hand, one of us fasted in the initial phases and accelerated the depletion of the glucose reserves without any symptoms. What we are trying to say is that there isn't one-size fits all diet or schedule, each individual has to taylor it to his own body.
Other ways of using intermittent fasting in our benefit is after having a cheat day. So lets say a Sunday you "pig out" well, then monday you do a 24-hour fast which will likely once again reduce the glycogen reserves that you created, and bring you back to fatty acid use quicker.
The IFast-LoCa diet can be used at will depending on the individual's goal and discipline; different combinations can be performed and each will have different results.
================================================================
So, in summary this diet or lifestyle is focused on three simple concepts
I)  Be convinced you want to become a fat burning machine. Oh, by the way, we stated BHB is GHB's twin, and GHB is like liquid ecstasy; this is only the FUN part to entice you, BHB also provides a lasting source of energy that will drive your physical and cognitive performance for hours.
I) Avoid any Refined Carbohydrates (processed sugars and grains) focusing on a low UNrefined Carbohydrate diet, understanding which foods contain what amounts of carbs.
II) Intermittent fasting, which can be done in different 'windows' and time frames.  Some people would rather do one or two days of a 24-hour fast, others prefer a particular eight hour window in which they will be eating, others just choose to wing their schedule as they go.
With different combinations, permutations, and incorporations of these concepts,  almost everybody we know has lost weight; even just in the initiation phase of a low carbohydrate diet.  Those that incorporate the intermittent fasting concept +/- achieving ketosis increase dramatically their fat loss.
Last but not least. One of the major misconceptions that you hear from people regarding a low-carbohydrate diet is when they refer to it as an "extreme" Atkins diet;  Eating too much bacon, or greasy processed burgers from your local burger-joint. This is not what you should be trying to achieve. Far from it. Not because you have to cut down on carbs and eat more fat means you are going to stuff your face with two bars of butter!! We want you to eat healthy and use your common sense.
Eat protein such as Tuna, Salmon, Fish, Chicken, Sardines, Beef.
Stick to eating (not drinking) your green vegetables, leafy vegetables, vegetables with fiber.
Stay away from liquid poison; no more Coca-Cola, Pepsi, and so forth. No more fruit juice, be it from concentrate or even natural.
Short and sweet; hopefully this helps you get the big picture and change your life one less carb at a time!
Cheers
Christian Assad, MD Interventional Endovascular Cardiology  
Alexander Assad, MBA